The Connecticut Point of Inaccessibility lies South East of Hartford, near the township of South Glastonbury and on land belonging to Rose's Berry Farm.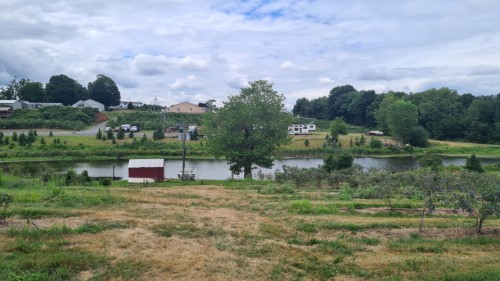 The exact location of the Connecticut POI is determined to be at:
Latitude: 41° 39.4201' N
Longitude: 72° 34.5709' W
These coordinates were calculated by Chris Brown in July 2022.
This point is actually on the farm which, fortunately for Pole Hunters, is a pick-your-own farm allowing public access to pick blueberries, strawberries, raspberries, blackberries, apples, peaches, and pumpkins.
Location of the Connecticut Point of Inaccessibility
The POI area has many colonial style wooden houses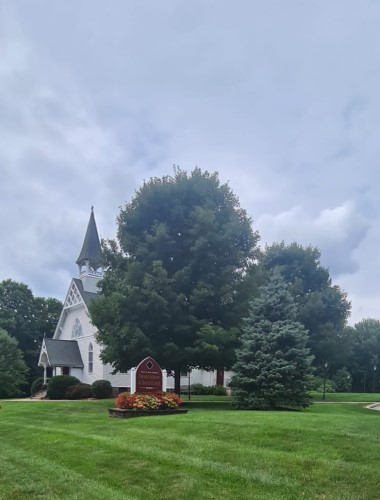 Getting to the Connecticut Pole
We decided to drive to the Centre of Connecticut during our visit to New York for the Zero Point trip. It took us around 3 hours to reach Glastonbury in a hire car from the middle of the city, and another 30 minutes to locate the farm and exact point of inaccessibility. 
Date Visited: 1st August, 2022
Visited by: Chris Brown and Mika Brown
Weather: 32 Celsius/89 Fahrenheit. Nice, sunny day.
Coordinates Achieved: N 41°39.4257′, W 72°34.6168'
Distance from Pole: Approximately 65m