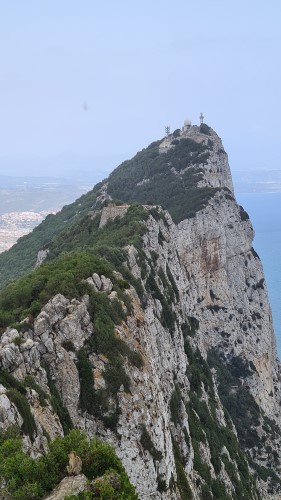 The Gibraltan Point of Inaccessibility, what could be called the Centre of Gibraltar, can be found at:
Latitude: 36° 8.4844' N
Longitude: 005° 20.936′ W
These coordinates were calculated by Chris Brown in July 2021.
Map of Gibraltar's Point of Inaccessibility
The Centre of Gibraltar lies on the lower section of the West (less steep) side of the Rock .
You can access the Gibraltar PIA by walking up the Rock on Queens Road, turning right after Princess Caroline's Battery or, perhaps easier, by walking down via from the cable car.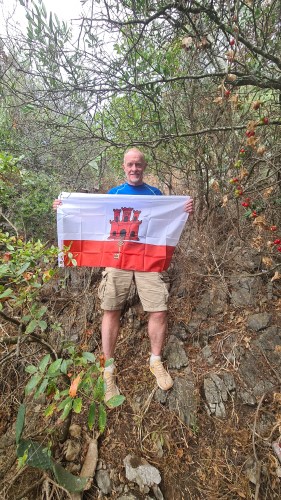 The final 100 or so metres are quite tough going as the pole lies in some quite dense bush containing plenty of spiky plants and assorted cacti on a steep slope.
Visited by: Chris & Simika
Date Visited: 10th July, 2021
Weather: 28 Celsius. Heavy skies.
Coordinates Achieved: 36° 8.4844′ N 005° 20.936′ W
Distance from Pole: Zero metres. Exact Pole achieved