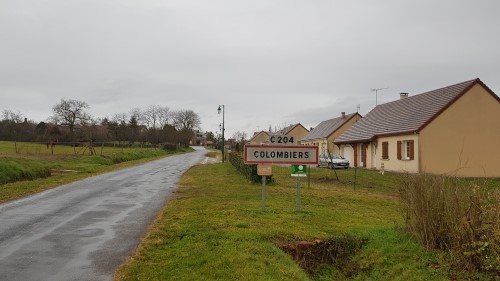 The French Point of Inaccessibility is in a small village (estimated population 400) called Colombiers near Saint Amand-Montrond, in the Cher department in the Centre-Val de Loire region.
The exact location of the French PIA is at:
Latitude: 46° 41.925' N
Longitude: 2° 32.457' W
Distance from border: 167.0 miles
These coordinates were calculated by Miso for Chris Brown in July 2019.
Location of the French Point of Inaccessibility
This point is in the front yard of a private house on Rue de la Monnaie. You can get to within 8m of the POI on public roads but will need permission to reach the exact point. Apparently Colombiers suffers from a lot of theft and the locals are deeply suspicious of anyone unknown wandering round their village. What is more, the house in question has at least two dogs, one of which is very definitely a guard dog!
There isn't much else to the village; a couple of small monuments, a school and a Marie (town hall). There's nowhere to stay here, and the closest hotels are in Saint Amand-Montrond.
The surrounding area is mostly flat farmland, in common with many POIs, punctuated with some interesting churches, numerous ponds and some picturesque houses.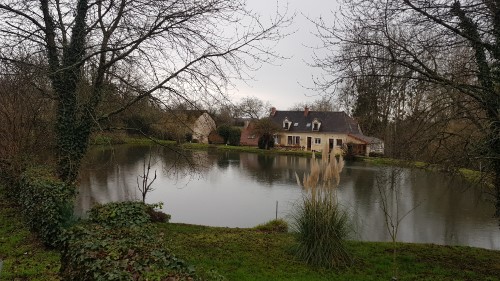 Getting to the French Pole
Date Visited: 27th January, 2020
Visited by: Chris Brown
Weather: 6 Celsius/43 Fahrenheit. Overcast and drizzling.
Coordinates Achieved: 46° 41.925' N, 2° 32.457' W
Distance from Pole: Zero metres. Exact Pole Achieved
This was my first stop on a long road trip around the Alps taking in first the French POI, followed by those of Liechtenstein and Italy.  The 370km drive from Geneva airport was pretty dire along motorways in high winds and rain, before turning off into mostly flat rural roads featuring churches, ponds and farm.
The weather didn't help the mood when arriving at Colombiers which, on first impressions, didn't look too welcoming. When parking up I was given very definite stares and each house seemed to have vicious looking guard dogs.
It didn't take long to identify that the exact pole lay in someone's front yard on Rue de la Monnaie, below.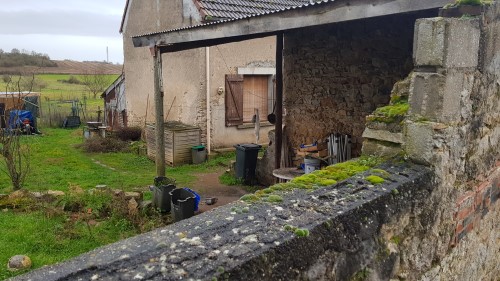 The GPS put me at 8 metres shy of the exact point. Not bad and a qualified success to kick off the journey.
Having spent so long in the car already, I thought I'd take a look around the rest of Colombiers. Apart from a school, Place de la Liberté and the Marie, there isn't much to see with it being such a small village. So, I thought I'd challenge myself and my French, by going in to the Marie and explaining why their village is special.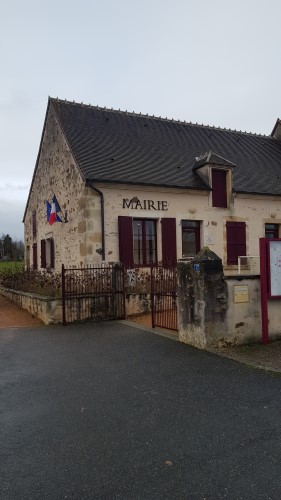 It was in there that I discovered there's been a lot of thefts in the area recently, explaining the suspicion of an unknown stranger wandering around the village taking photos. As usual, it was a challenge to explain the difference between Centre of Gravity and POI in another language, but they warmed to the idea. When I showed them the exact location their eyes lit up. "Wait five minutes," they said. So, I did and it proved worthwhile.
The next person to enter the Marie turned out to be the lady who owned the house in which the Point lay. Although she didn't want to be photographed, she was happy to let me into the yard (once the dog had been banished) and took the photo of me stood on the exact pole, below.