Necker Island
Necker Island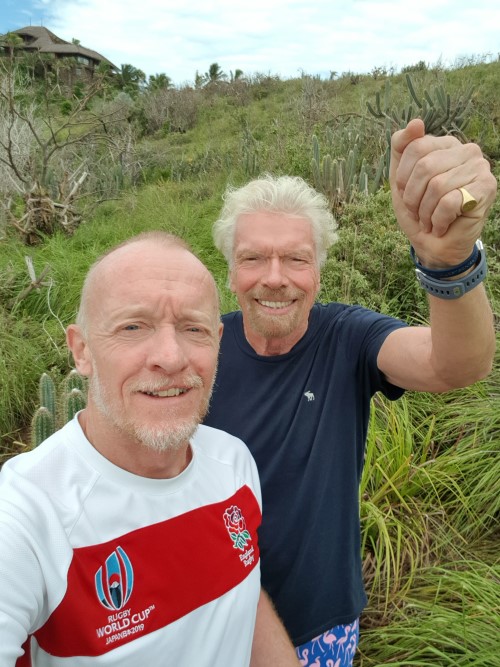 The Necker Island Point of Inaccessibility has to class as one of the most luxurious you'll ever wish to visit.
The exact location of the Necker Island PIA is determined to be at:
Latitude: 18°31'33.0″N
Longitude: 64°21'31.2″W
These coordinates were calculated by Chris Brown in October 2019.
Map of Necker Island Point of Inaccessibility
Necker Island is the private property of Sir Richard Branson in the British Virgin Islands. It consists of approximately 30 hectares and lies North East of Virgin Gorda.
The PIA lies next to a flamingo lake and Lemur breeding enclosure, east of the Great House.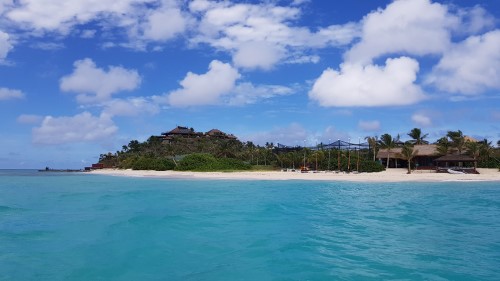 Getting to the Necker Island Pole
Date Visited: 19th October, 2019
Visited by: Sir Richard Branson & Chris Brown
Weather: 31 Celsius/88 Fahrenheit. Thundery.
Coordinates Achieved: N 18 31.555, W 64 21.522
Distance from Pole: Zero metres. Exact Pole achieved
As you might expect on a Virgin Limited Edition luxury property, even visiting the pole is a Five Star experience.
Fresh from watching England trounce Australia in the 2019 Rugby World Cup at the Beach House, we jumped in SRB's private golf buggy and drove round to the Lemur enclosure (1 minute).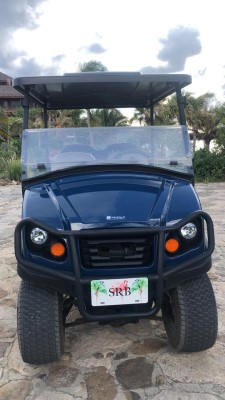 Next came a short clamber round a few cacti and slightly up the bank towards the Great House (2 minutes). Then some messing around with the GPS to find the exact point (30 seconds), and we were there!
Mission accomplished!