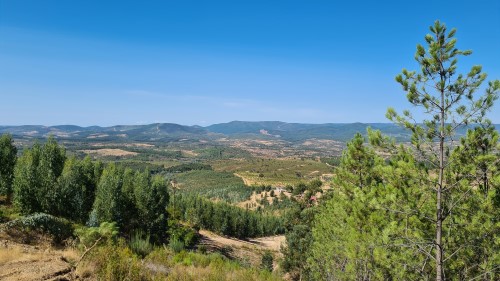 The Portuguese Point of Inaccessibility, which could be called the Centre of Portugal, can be found at:
Latitude: 40° 41.785' N
Longitude: 007° 44.217′ W
These coordinates were calculated by Miso for Chris Brown in July 2019.
Map of Portugal's Point of Inaccessibility
The Centre of Portugal lies close to the R. da Calçada in Ladário, to the North East of Viseu.
We came to the Portuguese Point direct from our visit to the Spanish Point. Although the satnav suggested a quicker route via motorways we chose to come over the Parque Natural da Serra da Estrela. What a good choice! – a beautiful region that is rarely visited by most Europeans and thoroughly recommended.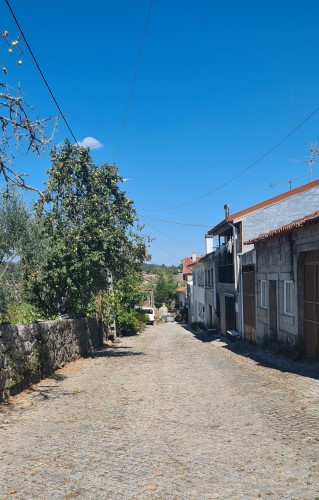 The actual coordinates lie in grassland behind some private houses. There's a public footpath not far from the point of inaccessibility, coming off R. da Calçada to the right as you head downhill.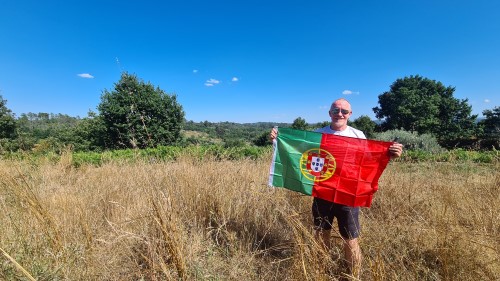 Date Visited: 22nd August, 2021
Weather: 37° Celsius. Clear skies and sunshine.
Coordinates Achieved: 40° 41.785′ N 007° 44.216′ W
Distance from Pole: Zero metres. Exact Pole achieved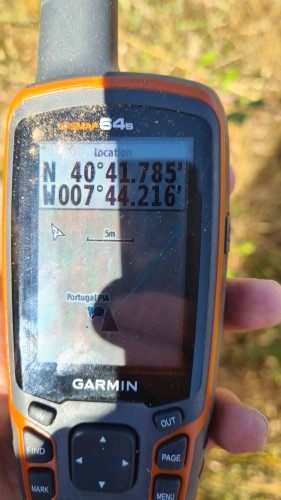 Immediately after visiting the centre of Portugal we travelled a few more miles past Viseu to the Douro Valley, close to Oporto. The area is well known for its production of dry red wines commonly made from the grape variety Touriga Nacional. Just like the Serra da Estrela, I'd thoroughly recommend a visit.