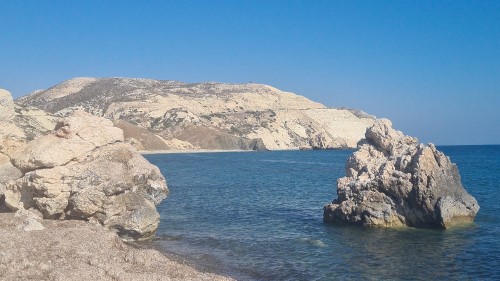 The Cypriot Point of Inaccessibility isn't the best part of this beautiful island, but for pole hunters it can be found at:
Latitude: 35° 2.2865'N
Longitude: 33° 14.5859'E
These coordinates were calculated by Chris Brown in September 2022.
Mapped Location of Cyprus' Point of Inaccessibility
The Cyprus Pole of Inaccessibility lies in the northern part of the Greek section of Cyprus, between the A1 and E903. The closest villages are Politiko and Episkopeio. Whilst the precise location of the pole is in the middle of the Tamasou road, just over the bridge and adjacent to the junction with Kalidonion street.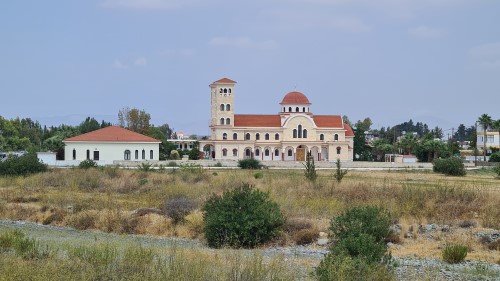 Getting to the Cyprus Pole
The Point of Inaccessibility for Cyprus is is easy to access by anyone with a car. We were staying in Tychon, so took the A1 to Lefkosa Kazasi, then the E102 and F103 to Tamasou in Episkopeio.
Weather: 25 Celsius/77 Fahrenheit. Some cloud.
Visited by: Chris Brown & Simika Harrison
Coordinates Achieved: 35° 2.2864'N, 33° 14.5859'E
Distance from Pole: Zero metres. Exact Pole achieved