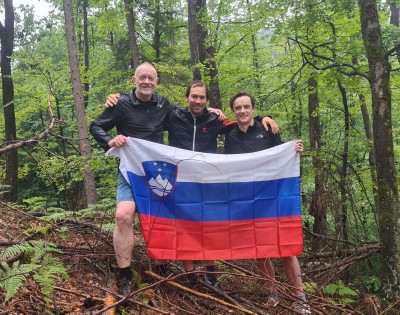 The Slovenian Point of Inaccessibility can be found at the following coordinates
Latitude: 46° 46.2119'N
Longitude: 14° 14.4169'E
These coordinates were calculated by Miso for Chris Brown in August 2022.
Mapped Location of Slovenia Point of Inaccessibility
The POI for Slovenia is found on a fairly steep hillside between Vrzdenec and Smrečje in the Vrhnika province, around 25km west of Ljubljana, the capital of Slovenia.
Journey to the Slovenia Point of Inaccessibility
It will take you around 40 minutes to drive from the centre of Ljubljana via Horjulska cesta, but allow another 45-60 minutes for parking and the climb up to the point of inaccessibility. Alternatively, you can catch a bus to Vrhnika, and another to Podlipa followed by a 30 minute walk to the base of the hill.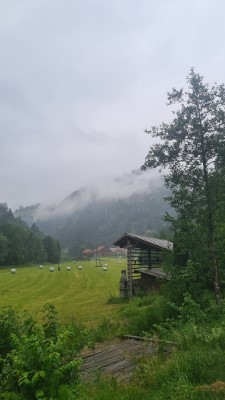 Our journey was by car from the Croatian Pole (though we then overnighted in Ljubljana). On the way, we had arranged to meet a friend and celebrated Slovenian alpinist and mountain guide, Aleš Česen. We'd first met Ales on our first attempt at the Antarctic Pole of Inaccessibility in 2021/22 where we explored many Nunataks, snow holes and even crevices together.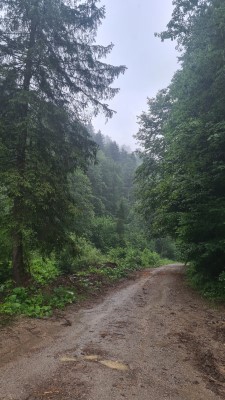 The drive from Zagreb has been fairly uneventful, but when we neared the pole and our meeting point with Ales in Horjul, the skies opened and heavy rain started to pour down. We weren't exactly kitted out for this weather, but hey-ho, when did a bit of rain stop any expedition?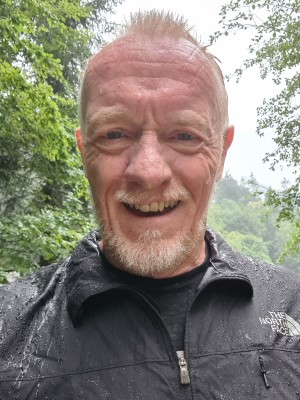 We managed to park pretty close to the Pole and decided to take the direct route up the hill to the exact coordinates. It was steep, around 45 degrees, and difficult to get decent foot placement where trees had fallen or been logged a few years ago. Quite often a decent-looking step would collapse under your weight. Throw in the thunderous rain and it became a bit of a task!
A few cuts, scrapes and swear words later we reached the Point of Inaccessibility coordinates, almost at the top of the small hill.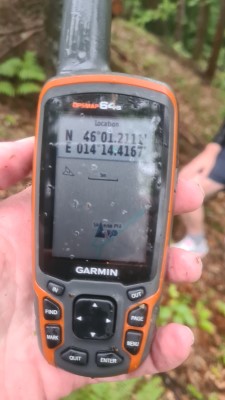 Visited by: Chris Brown, Mika Brown and Aleš Česen
Date of Visit: 27th June, 2023
Coordinates Achieved: 46° 01.2111'N, 14° 14.4167'E
Distance from Pole: 0 metres, exact point acheived
Weather: 15 Celsius/59 Fahrenheit. Raining.