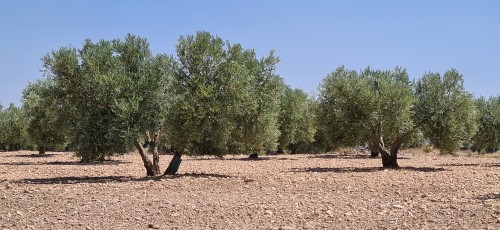 The Spanish Point of Inaccessibility, which could be called the Centre of Spain, can be found at:
Latitude: 39° 59.1254' N
Longitude: 003° 26.8961′ W
These coordinates were calculated by Miso for Chris Brown in July 2019.
Map of Spain's Point of Inaccessibility
The Centre of Spain lies next to the C. Cta. Blanca, north west of Noblejas, Toldeo, Spain
You can access the Spanish PIA very easily by driving C. Cta. Blanca, then parking up next to the road (it is a quiet road and plenty of places to park). This is approximately 83km from Madrid Airport using the A-4 and takes about 75 minutes
The actual coordinates lie by the side of the road in virtually barren wasteland – it is easily accessed by foot. No special clothing is required.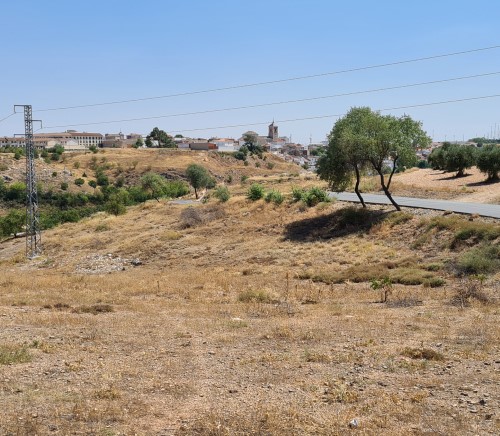 Date Visited: 20th August, 2021
Weather: 37° Celsius! Clear skies and sunshine.
Coordinates Achieved: 39° 59.125′ N 003° 26.896′ W
Distance from Pole: Zero metres. Exact Pole achieved